Car Accident And Personal Injury News- October 28, 2016
Halloween Drunk Driving
On Halloween, unfortunately you should be scared of more than the costumes movies. Besides watching out for tampered-with candy, and other trick-or-treating hazards, one of the most important things to watch out for is drunk drivers.
According to statistics from AAA, kids and pedestrians are more likely than normal to get hit by a car on Halloween. The NHTSA took data from 2009-2013 and found that 43% of all car accident deaths on Halloween involved drunk driving. This year Halloween falls on a Monday, so there is likely going to be celebrations all throughout the weekend, which will definitely help with the pedestrian accident rate. However it's also concerning that there will be more drunk drivers on the road, spanning from Friday to Monday, so more of a chance for accidents.
HART to have a Self-Driving Bus in Downtown Tampa
According to Tampa Bay Business Journal, funds have been made available by the FDOT to have an "Autonomous Vehicle Circulator" in operation in downtown Tampa.
"The route will run from the Marion Transit Center through downtown along the Marion Street Transitway. That road is closed to driver traffic and offers only low-speed transit and emergency vehicle access."
What are your thoughts on an AKA self-driving bus operating in Downtown Tampa?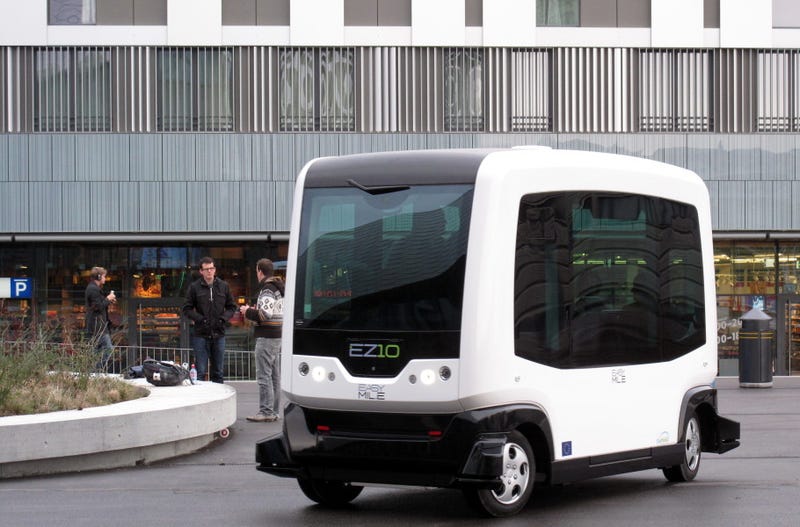 For commuters who drive on I-4 all the time, it is pretty well-known how dangerous it is. There are fatal accidents often. According to new survey from EverDrive, I-4 had 1.41 fatalities per mile from 2010 to 2015. I-95 and I-10 also were pretty high on the list. EverDrive noted that distracted driving might be a major contributor to the high number of fatalities. They found that Florida ranks second worst in the country for phone use while driving with 1.4 phone uses per trip, higher than the national average of 1.1 phone uses per trip.
Halloween Trick-Or-Treating Safety
 Halloween is around the corner! This should be a fun time for kids to pretend to be whoever or whatever they want for a night, have fun with friends and eat candy. In other words: be a kid. Unfortunately in this day in age, kids cannot be as carefree as they want and they have many dangers to look out for on Halloween. Hancock Injury Attorneys wants everyone to have a safe and fun Halloween, which is why we want to share some tips to keep in mind on Halloween! Click here to read our Halloween Safety Tips, there are probably a few things you haven't thought of!
Pedestrians Beware on Gulf Blvd.
Gulf blvd. has thousands of pedestrians every year crossing the street, so they can enjoy the gorgeous Florida beaches. However, even with crosswalks and flashing lights, Gulf Blvd. still has too many pedestrians and bicyclists being hit. Some of this is caused by not using the crosswalk. But, much if it is because cars aren't paying attention to the crosswalks. According to WTSP, Tampa Bay is the second deadliest place in the entire country for walkers. Gulf Boulevard is no exception, with 72 people hit and injured, and 10 killed, in the past 4 years.
Injured in an accident? Call Attorney Mike Hancock with Hancock Injury Attorneys at 813.915.1110 for a free consultation.