Worst Drivers in the Country are in Florida
It is a common joke that Florida has bad drivers. However, the joke just might be true. SmartAsset, a personal-finance company has ranked Florida drivers as the most unsafe in the country for the second year in a row. Many attribute the ranking with the fact that we have so many people in the state that might not be the best driving demographic. This includes tourists, transplants, teenagers, and a large number of elderly people.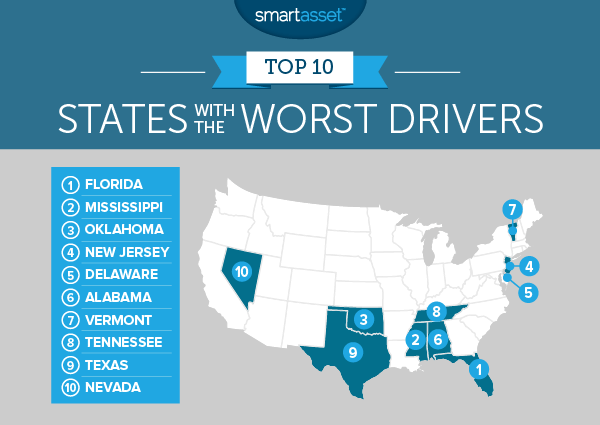 The survey conducted had four different factors to consider:
DUI Arrests- Florida: 4.45 per 1,000 drivers
People Killed in Traffic Crashes- Florida .13  deaths per 1,000 drivers
Percentage of Drivers Insured- 76.2% Insured
Google Searches for Speeding Tickets- Florida 82.13 average number of searches for driving tickets
Out of these categories Florida was the worst for the percentage of drivers who are insured (this means we have a lot of drivers driving around with no coverage). Florida is also ninth-highest in the nation for  googling "speeding ticket" and for the number of fatalities per 100 million vehicle miles. According to SmartAsset, the fact that Floridians are searching for ticket related inquires, means that they are accumulating these tickets at a higher rate.
In a surprising twist DUI arrests are low for Florida, Only 5 states fair better than Florida in that category. Still, that wasn't enough to compensate for other problems on Florida's road. Behind Florida in terms of worst drivers in the country included Mississippi, Louisiana, Tennessee and Oklahoma. Massachusetts came out with the best rankings, presumably making them the country's safest driving state
.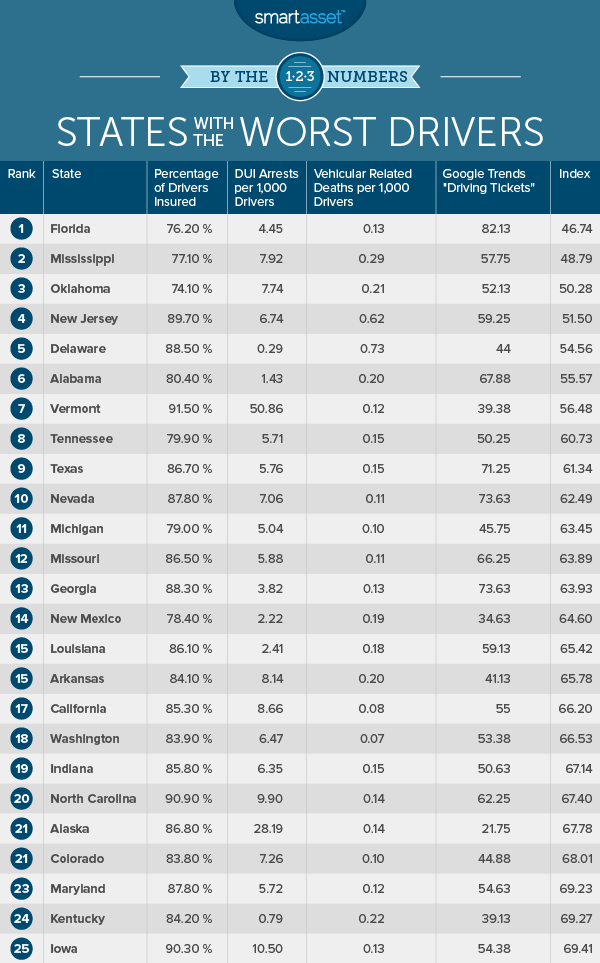 If you drive in Florida, we bet these statistics do not surprise you. Almost every time out on the road, you are bound to see an accident, get delayed by one and on the rarer occasion, be in one. If you do unfortunately get into a car accident, call us today so we can help figure out your next steps.