Why do we always push getting uninsured motorist insurance? Because Florida has the lowest rate of insured drivers in the entire country at 73.3%. That is over a quarter of drivers on the road that aren't insured at all. Besides that, Florida recently ranked fourth out of all 50 states for the worst drivers by Smart Asset. Florida drivers definitely have a lot to worry about on the road.
The ranking for the states with the worst drivers was based on 4 different factors including the number of DUIs per driver, the number of drivers without insurance, the average number of deaths per miles driven, and how often people did web searches about speeding tickets.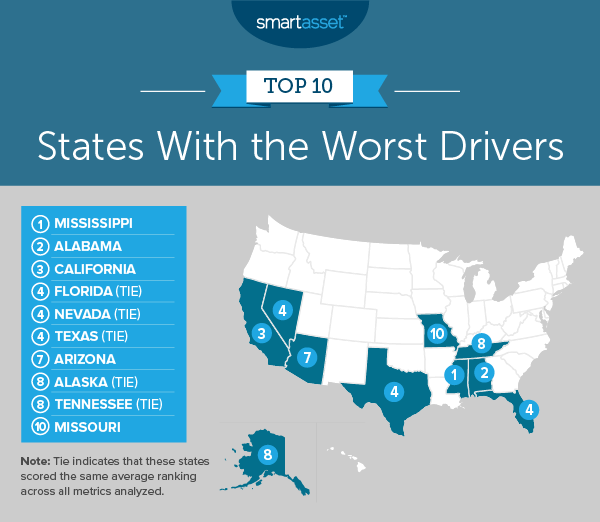 In 2018 Florida ranked eighth, so moving up the list 4 places to the fourth worst state (tied with Nevada and Texas) is a major setback.  A statistic that it is a little more positive is that the DUI rate is the eighth-lowest in the country at 2.17 incidents per 1,000 drivers. The highest in comparison is Hawaii with 6.28 incidents per 1,000 drivers.
What you should take away from this study is that the roads in Florida can be extremely treacherous. Just because you are being a safe driver, doesn't mean that everyone is – in fact, they probably aren't. All Florida drivers need to be defensive and observant. In the unfortunate circumstance that you get into an accident, make sure you have the full insurance coverage to protect you against the many uninsured (and even more underinsured) drivers that are out on the road.